Happy TUESDAY everyone!
For our loyal followers - you saw how fun our last trip was! Home safe and sound and next weeks blog will feature another RBN Travels highlighting local produce, restaurants, snacks and more from BC - Calgary! Plus RBN Mobile KItchen will be cooking with all the fine local seafood and produce...Mmm.
Anyway... Today's post is all about sexy hair, skin and life! Delicious and approachable ingredients that will make you radiant from the inside out!
** Follow me on my instagram account for adventure snippets!
10 Super Foods for Sexy Skin, Hair & Life
Blueberries:
Tons of antioxidants, and can prevent premature aging.

Try incorporating ½ daily when in season or ½ frozen into your smoothies and oatmeal. Promote collagen production.
Eat pretty with this delicious & versatile fish!
Wild Salmon (not farmed):
Is a great way to increase your intake of Omega 3 fatty acids, which keeps your skin supple and moisturized.

Salmon also has selenium, which protects your skin from sun exposure and vitamin D, which helps keep your teeth and bones nice and strong!
*RBN Tip: Bake in foil with roasted lemon & herbs, bbq with miso & lime or pan sear with dry rub!
Greens are loaded with nutrients, antioxidants and lutein, which makes and keeps your eyes bright and healthy.

Greens are a great source of vitamin B, C, E (great for skin) and potassium.
*RBN Tip: Throw into salads, soups, stirfry's and smoothies to pump up nutrition and benefits!
All delicious - the more bitter, the better for digestion. Better for digestion, better for SKIN!


Powerfood, throw into your salads, oatmeal or just a handful daily will promote brain health, bright eyes and vibrant skin!
*RBN Note: Ever notice that walnuts look like our brains - crazy right!
Be still my HEART.
High quality dark chocolate:
Mmm.

Keeps skin hydrated, a source of antioxidants and protects from sun damage.

Not milk chocolate though, should be 70% cacao to reap all these benefits.

Great to share with a special someone.
Yogurt:
Full of protein, calcium and healthy bacteria, which will help your teeth, bones and nails look ravishing! Throw into your smoothies for a no hassle dose.
Dense source of beta-carotene (signature orange colour), which is a powerful antioxidant that fights against premature aging!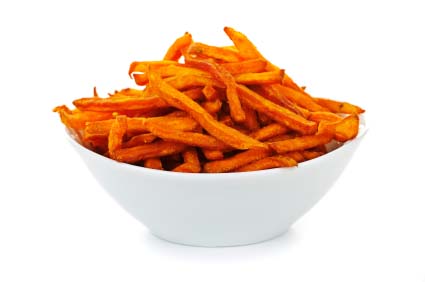 Feed each other some sexy baked fries!
*RBN Tip: Yay, roast them up with olive oil, sea salt and herbs or make a spicy mash instead of potatoes.
Great source of anti-aging antioxidant, Lycopene which is best absorbed by our bodies if its cooked or heated.

Try making sauces, soups or jars of strained tomatoes from your favorite grocery store.
Oysters:
Super sexy food!

Major source of zinc, which is crucial for skin repair, and keeping your eyes, nails and hair healthy.

***Maybe feed them to your loved one :)
POP open some champs & have a sexy night in...see what happens!
High in fiber and vitamin C, helps keep your skin bright and shiny!
*RBN Tip: Eat as is, throw into smoothies or with yogurt (double sexy food) or make a great salsa for shrimp and salmon!
Hope this inspires you to incorporate more of these ingredients for bright and glowing skin!
Happy week y'all!
xoxo
rbn